Arjun Rampal
Star of the Closing night. Arjun Rampal will be our guest of honor for the closing night where we will screen his film "DADDY".
Arjun Rampal is an Indian film actor, producer, model and a television personality. Through his career in Bollywood movies, he has established himself as a leading actor in Bollywood. He is considered as one of India's most versatile actors. He made his acting debut with the film "Pyaar Ishq Aur Mohabbat", which gained him appreciations for his performance. He shot to fame by playing a supporting role in "Don", in 2006. He has established his own production company "Chasing Ganesha Films" and became a film producer with "I See You", in which he played the main lead.
Arjun won a National award for his role in Rock On! And won massive critical acclaim for DDay in 2013. He has won several awards for his performance.
Madhur Bhandarkar
Star of Opening Day & Master Class
Madhur Bhandarkar is an Indian film director, script writer, and producer. He made his directorial debut with Trishakti and went on to direct several critically and commercially successful films. He is known to create realistic films that receive critical acclaim and box office success. The drama film Chandni Bar (2001), won him the National Film Award for Best Film on Social Issues.
The National Film Archive of India, preserved Bhandarkar's films- Chandni Bar, Page-3, Corporate, Traffic Signal, Fashion and Jail- in the Government's Archival data for Indian Films. Recently, he received the Raj Kapoor Smriti Award (2014) by the Government of Maharashtra for excellent contribution to Indian Cinema.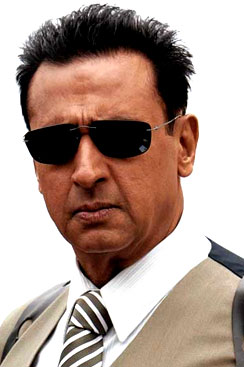 Gulshan Grover
Star of Opening Day
Gulshan Grover is not only an actor, a producer and an entrepreneur. He is truly a link between Indian Entertainment Industry, Hollywood and International Entertainment Industry. He has successfully synergized various entertainment businesses between India, Hollywood and West. Has acted in more than 400 films to date over a 30 year career, Gulshan has proven himself to be a versatile professional with a passion for his chosen craft.
He has won the BEST ACTOR INTERNATIONAL at New York City Film Festival & Houston Film Festival, for his performance as Indian Hollyman, Spiritual man Dada Bhagwan for American film 'Desperate Endeavours'.
Bollywood Festival Norway will be screening his film "BADMAN" for the first time in Norway.
Amit Khanna
Film producer, lyricist, Actor and Writer
He was the former chairman of Reliance Entertainment. He was awarded 1995 National Film Award for Best Lyrics for song "Kuch Is Tarah" in the film Bhairavi (1995) directed by Aruna Raje.
He has been a guest lecturer at various colleges and universities. He is a founder member of the Mumbai Academy of the Moving Image, President-All India Film Producers Council, President- The Film Producers Guild of India, President - Earth Communications Office - India Association. Amit Khanna has won several National and International Awards. He was a former chairman of Indian's one of the biggest film production studio Reliance Entertainment. He has also served twice as the president of the Film and Television Producers Guild of India.
Raju Chadda
Film Producer & Distributor
Mr. Rajinder Singh Chadha is the chairman for Bollywood's one of the most recognized production and distribution house - Wave cinemas. Mr. Raju Chadda is instrumental in steering Wave's growth story across business portfolios of the group. With his leadership skills and never to give up attitude, Wave group is expected to grow bigger and better.
The Wave Group moved into the film production and distribution business in 1999. In 2014, it has distributed over 150 Bollywood blockbusters. In addition to India, the global distribution network covers a range of countries that include Nepal, Bhutan, USA and the UK.
Rahul Mittra
Film Producer & CEO Wave Cinemas
Producer of hit films like Saheb biwi aur Gangster, Saheb biwi aur Gangster Returns, Bullett Raja & Revolver Rani, Rahul started his career as a journalist with The Times of India & is known to be a filmmaker who believes in content based cinema. With over 20 years of experience in media, entertainment, brand management & corporate communication, Rahul has won multiple awards for his films & innovative business practices and is a well known known in the realm of media, film industry & the corporate world.
Continuing his zest for excellence and leaving his footprint behind, Rahul Mittra is currently CEO with entertainment giant Wave Cinemas' film production & distribution business.
Guests from Iran
Ghorbaan Mohammadpour Asghar hashemi Simon Simonian
Director Film- Salaam Mumbai Film Direcotor